We offer a wide range of Skid Mounted Chemical Dosing System which is a proper solution for chemical dosing problems.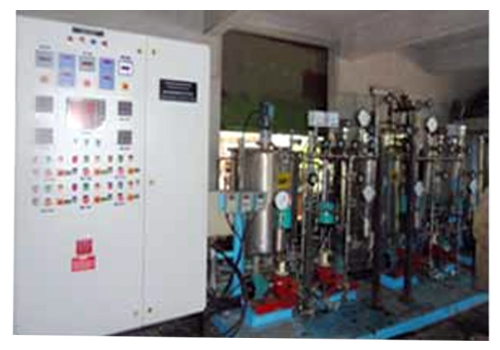 These systems are fabricated using superior quality raw material and possess following parts and features

:
Solution Preparation Tank-Single or compartment
Single or multiple chemical dosing pumps
Stirrer (Agitator)
Valves, Fittings
Interconnecting piping
Instruments such as pressure gauges
Level gauges
Level switches
PRV
Sensors, Transmitters
VFD
Manufacturers & Suppliers Of Proven, Reliable And High Quality Spares for D M Plants & Water Treatment Plants.
PP Lined Steel Pipes And Fittings

Demineralization Plants

Dosing Systems

Cooling Coils

Heat Exchangers

Jet Ejectors

Water Filtration Plants

Water Softening Plants

Dry Fluid Coolers

Pressure Vessels and Tanks

Headers and Laterals

Rubber Lining
Amit Engineering Systems
Address : PCNTDA, Plot No. 36, Sector No.10, Bhosari, Pune - 411026,
Maharashtra, India.
Mobile :+91 - 98225 49305, 90114 63467